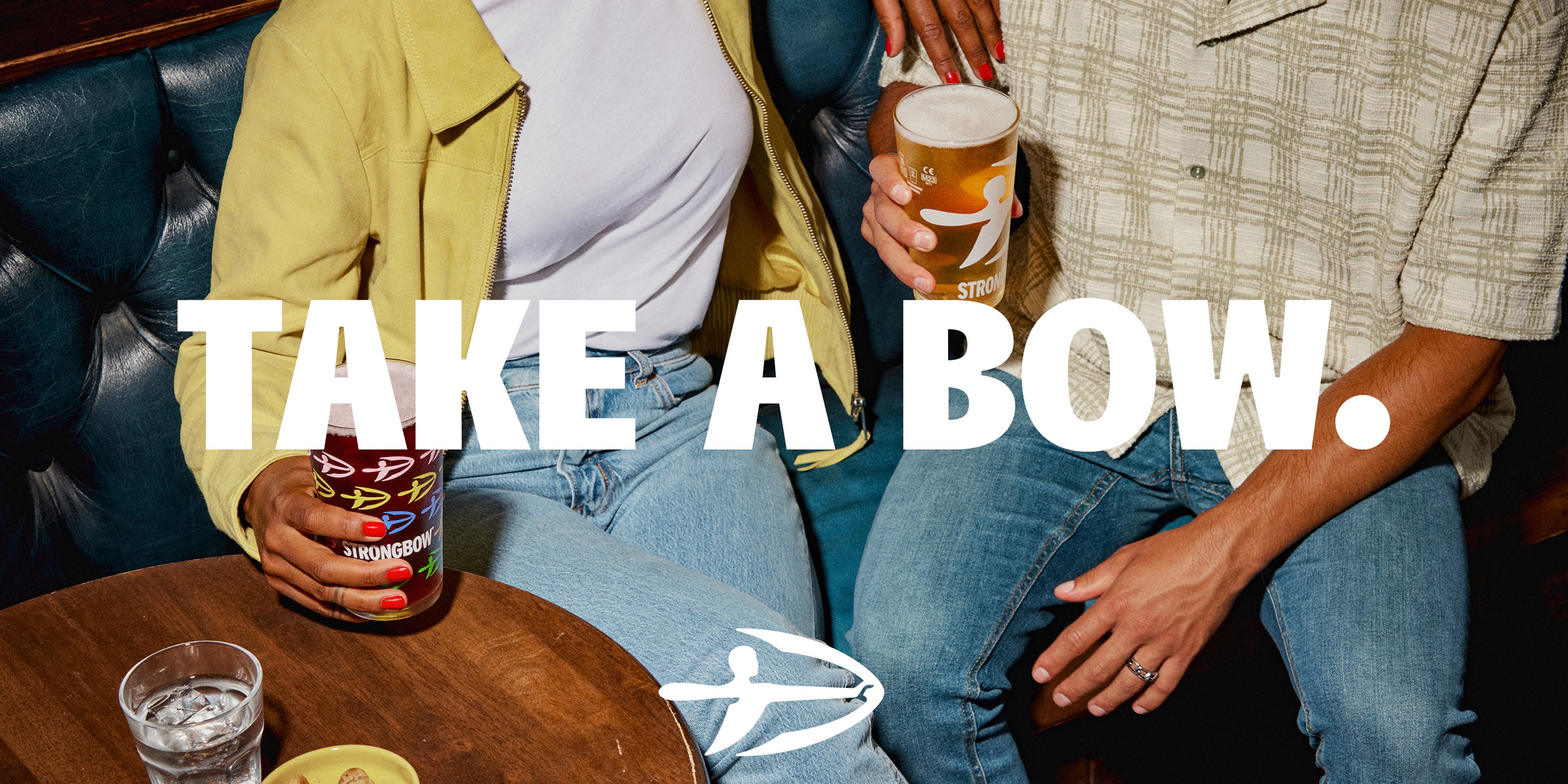 Cider is the fastest growing category in the On-Trade. Classic Apple delivers more volume to the market than any other cider category and is found in more outlets. Not only that, 83% of cider drinkers will continue to drink cider through the winter, proving that cider is an all-year-round popular choice for your bar!
Take a Bow with the nation's favourite Cider

Strongbow stands above the rest as the nation's #1 cider, with unbeatable refreshment.

Strongbow's ciders are the perfect accompaniment for any occasion. Whatever your choice of flavour, they all have one great thing in common: the unbeatable refreshment that Strongbow ciders are famous for.

Gluten free and vegan friendly, with no artificial sweeteners, flavours or colours.

Strongbow, the best thing since sliced apples.

Take a Bow.