Strongbow Refreshing Moments
asset library
Hello and welcome to the Strongbow Refreshing Moments asset library. Here's everything you need to spread the word about our biggest and most refreshing campaign yet!
In addition to your physical POS kit, we've put together this pack of digital assets to create more excitement around the campaign and drive footfall into your outlet. Use these assets to raise awareness of your outlet's participation and encourage your customers to share their own Refreshing Strongbow Moment for a chance to WIN £10,000!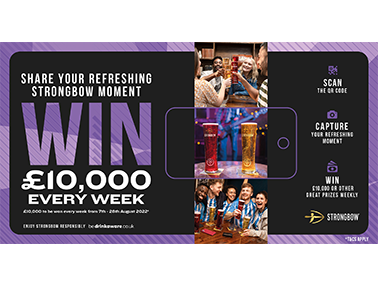 Web Banner
Download this banner to use on your outlet's website for added visibility of the promotion when customers book with you online.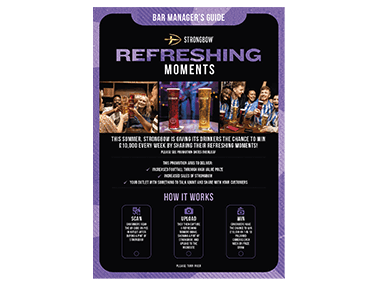 Managers Guide
The digital manager's guide, contains everything you need to know in order to activate our Refreshing Moments campaign in your outlet smoothly and give your customers the chance to win £10,000. Including the full mechanic, the POS items you have received, and how to use them. You will also find information on how your staff could win a refreshing prize themselves!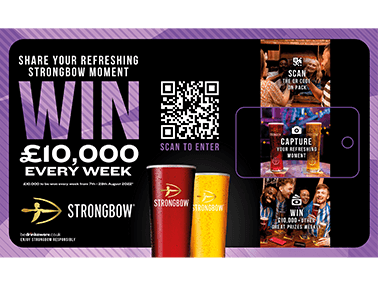 Digital Screen
If you have a digital screen, download this asset to help amplify and draw attention to the promotion within your outlet. When displayed this will act as an additional entry point as it features a QR code that can be scanned leading your customers to the competition page.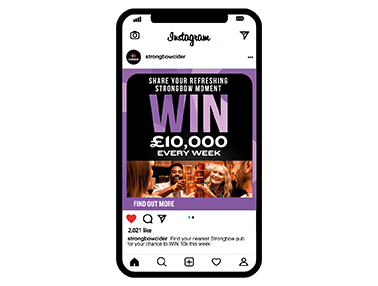 Social Post
This image is to be shared to your social channels to promote the campaign and drive footfall into your outlet. As a square JPEG, it can be shared as a post on both your Facebook and Instagram feeds.

Suggested Social Post Copy:
Make it a Refreshing Moment with Strongbow at the [OUTLET NAME]! This summer @strongbowuk is giving its drinkers the chance to WIN £10,000 every week – to find out more on how to enter, make your way down to [OUTLET NAME] between 1th-28th August and share your Refreshing Moment with a pint of Strongbow. See you there!