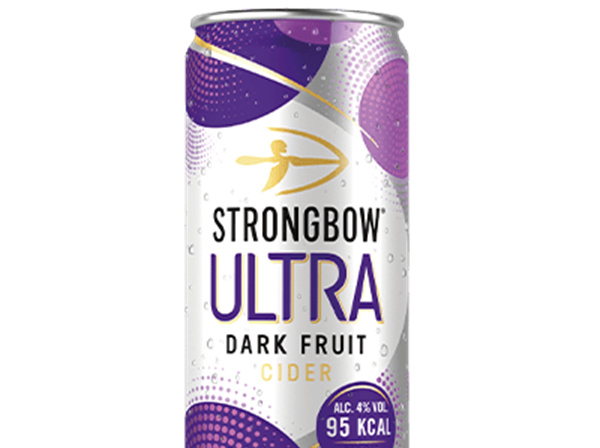 Strongbow Ultra Dark Fruit
Strongbow Ultra Dark Fruit is a new and thirst-quenching fruity cider - a twist on the classic Dark Fruit with 95 calories per can and delicious natural berry flavourings. New tastes good.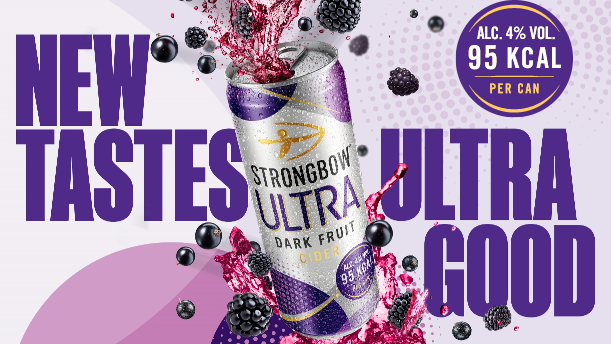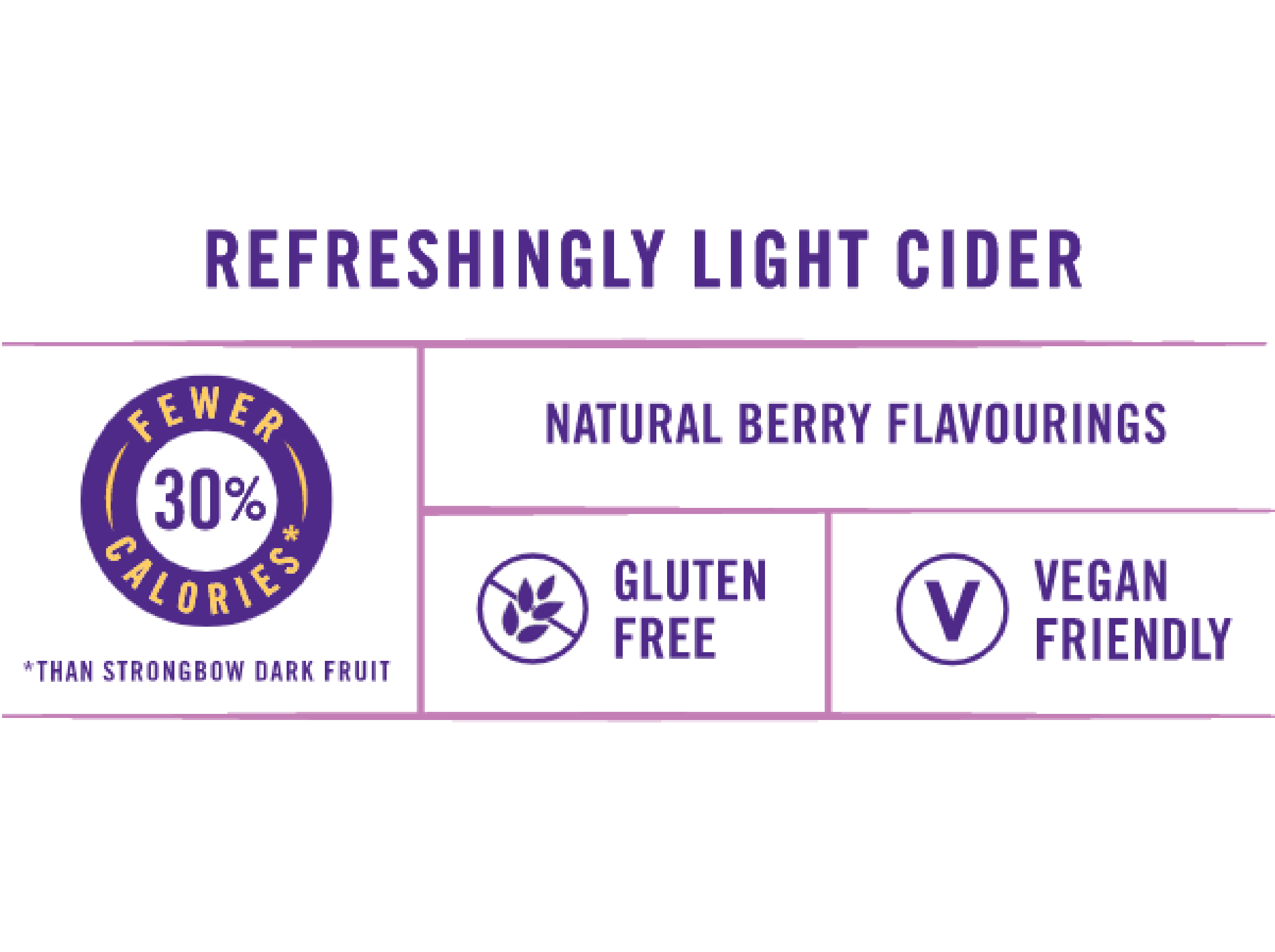 Nothing beats the excitement of discovering something new
Strongbow Ultra Dark Fruit cider is a refreshingly light cider and a new twist on the classic Dark Fruit with 95 calories, 4% ABV and natural berry flavours, all served up in a sleek new 330ml slimline can.
STRONGBOW Ultra Dark Fruit is an exciting new kind of lower calorie cider that doesn't compromise on great taste.
A refreshing twist on the classic Dark Fruit with 30% fewer calories.
So go on, try something new. Because new tastes good.
The Strongbow Range has everyone covered
Whatever the occasion, STRONGBOW can offer the cider to deliver cut-through refreshment. None of our ciders contain any artificial sweeteners, flavours or colours.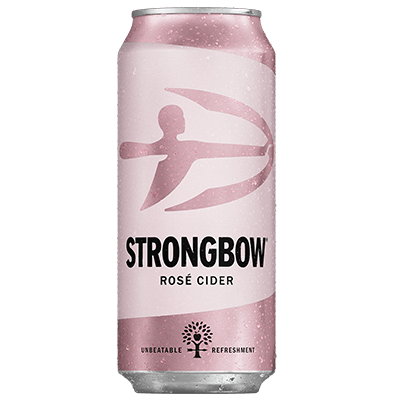 Strongbow
Rosé
A fresh and lightly sparkling rosé cider made with blush-red apples, STRONGBOW ROSÉ is a light and refreshing cider that's best enjoyed cold.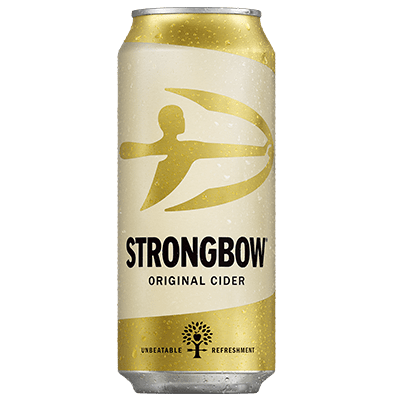 Strongbow
Original
It's the blend of the bittersweet cider apples, grown and pressed in Herefordshire, that gives STRONGBOW ORIGINAL its unique thirst quenching taste.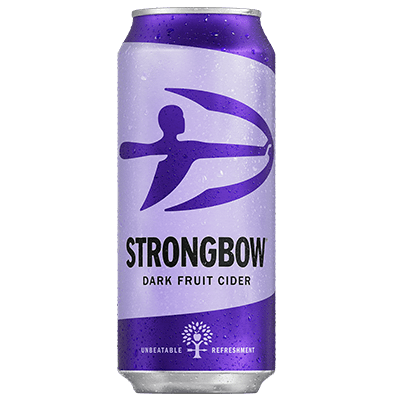 Strongbow
Dark Fruit
Crisp apple cider combined with a refreshing blend of blackberry and blackcurrant, delivering that signature STRONGBOW DARK FRUIT refreshment.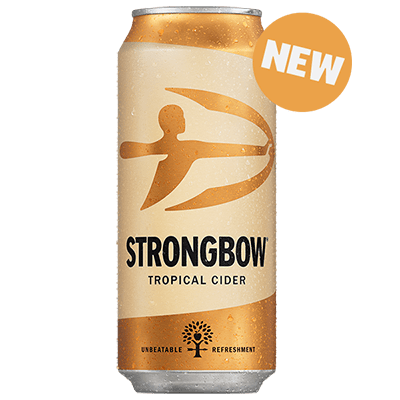 Strongbow
Tropical cider
Introducing a tropical twist on the nations favourite cider brand. New STRONGBOW TROPICAL, a refreshing blend of mangos and pineapples best served with ice.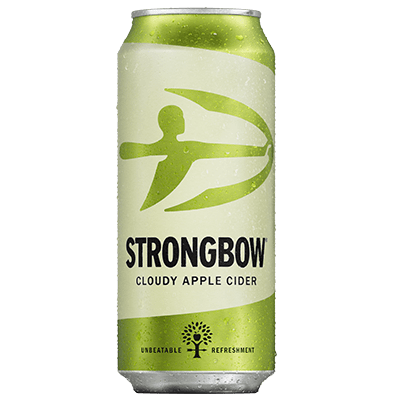 Strongbow
Cloudy Apple
Crafted in Herefordshire with our unique blend of British bittersweet cider apples STRONGBOW Cloudy Apple is our fresh new take on traditional cloudy cider.
Buy strongbow at these retailers